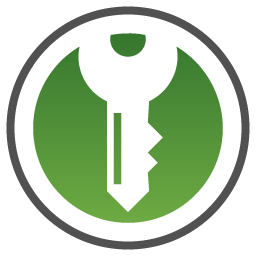 KeePassXC is a cross-platform, synchronizable, decentralized password management solution. It has plugins for Chrome (and other Chromium-based browsers), Firefox, and solutions exist for Android. We highly recommend this password solution. For many, it's a great alternative to commercial services like LastPass and 1Password.
Some app features, like VSCode Settings Sync, require libsecret capability. KeePassXC, which is installed by default on all Kubuntu Focus systems, can do this. The steps below are from this answer:
Optional: Install libsecret-tools (sudo apt install libsecret-tools). This provides the secret-tool command.
In KeePassXC, open or create a database to keep your secrets and create a group inside the database like "secret-service".
Go to Tools > Settings > Secret-Service-Integration and check the Enable KeepassXC Freedesktop.org Secret Service Integration and click Ok.
Go to Tools > Settings > Secret-Service-Integration, click the General tab, and then in the Exposed Database Groups table, click the small pencil icon next to the database you want to host the secrets. This will show the Database Settings dialog, which has a Secret Service Integration section. Click on Secret Service Integration and then check the Expose entries under this group radio option. Select the group you created in the second step, and click Ok.
Optional: While the database is unlocked in KeePassXC, test storing a credential by entering the following into a terminal: secret-tool store --label='Created from cli' account test, and then enter your desired password. You should be able to see this new credential in KeePassXC
Some forum posts recommend installing Gnome Keyring; however, this can interfere with the KWallet subsytem. For this reason, we strongly recommend you try to use KeePassXC instead.
KeePassXC's database file can be synchronized via cloud sync services, such as Dropbox, Google Drive, OneDrive, ownCloud, Nextcloud, and others, which is the foundation for synchronizing across multiple devices. To learn more, visit the KeePassXC website.