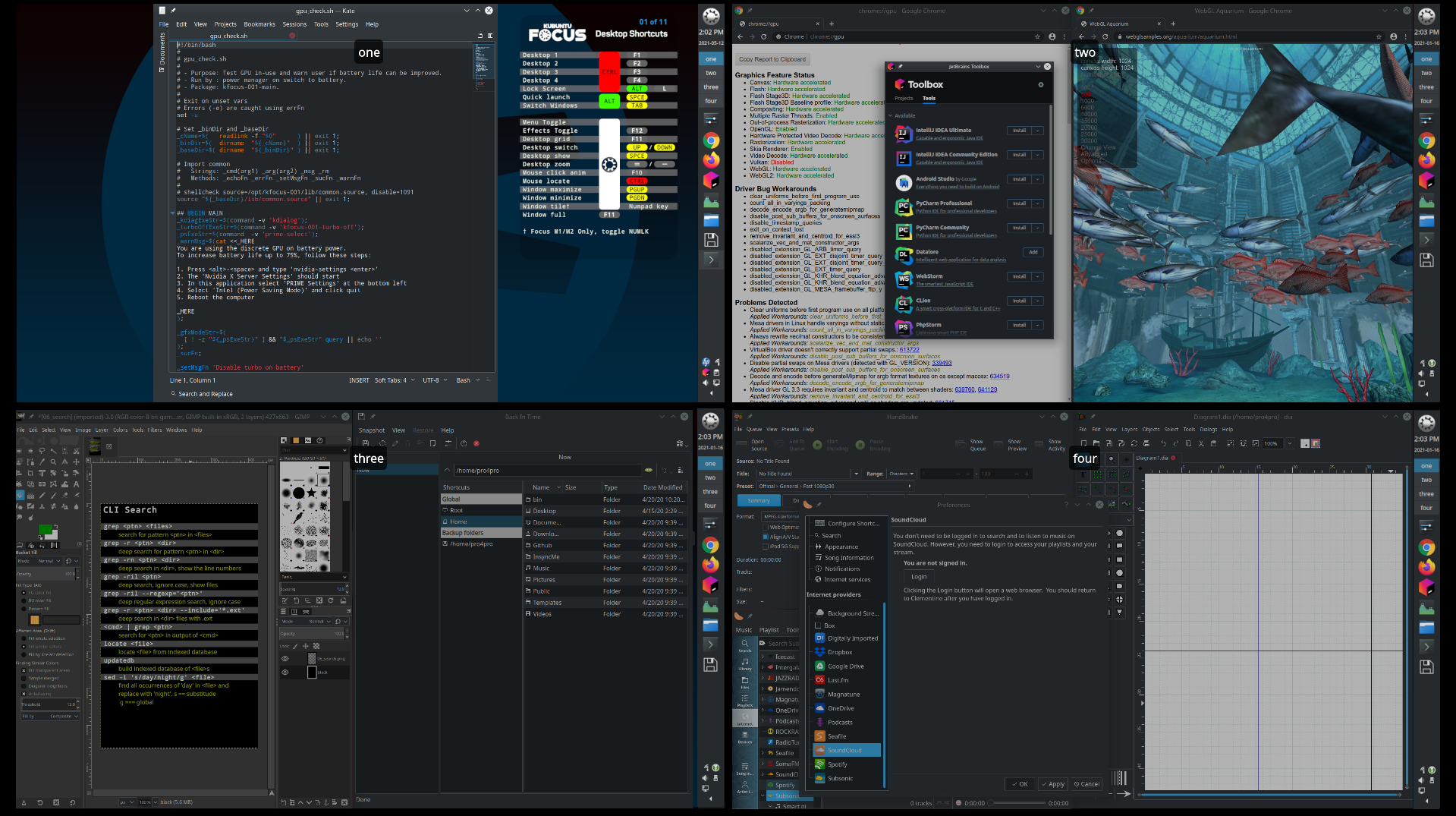 Thank you for your interest in the Kubuntu Focus. We strive to deliver the best out-of-the-box experience for scientists, developers, and creative professionals.
Would you like to improve the site? Write Authorship with your suggestion.
Do you want to solve a technical issue? Please first visit Solutions to see if your question is already answered. If you still need help, write Support or call 313-5099-7352 (09:00 - 18:00 PST) for live support.
Visit Buy to design and order a Kubuntu Focus shipped next business day
Write Sales to enquire about academic or volume incentives
Write Authorship for site suggestions
Write Media for press or other inquiries
Write Shipping to track an order or enquire about delivery options
Call 313-509-7352 (09:00 - 18:00 PST) for sales or live support