Streaming Games
1. Overview
NVIDIA's GeForce Now service can stream games from Steam, Epic, Blizzard, and other platforms. These games are not installed on your system, so you can save lots of disk space. We still recommend local installation of fast-paced games where the lowest latency is desired.
GeForce Now is a great way to try the newest games or those not currently available on Ubuntu. Fortnite, for example, runs on Linux but is hampered by Epic anti-cheat mechanisms.
2. Sign In To GeForce Now
Navigate to https://geforcenow.com and click on the user icon at the top right to sign-in. You may create an account if required.

This is the sign-in screen. We recommend you create a separate NVIDIA account if you do not already have one. When you do this, you can link to a Steam or other account. This is required to launch most games.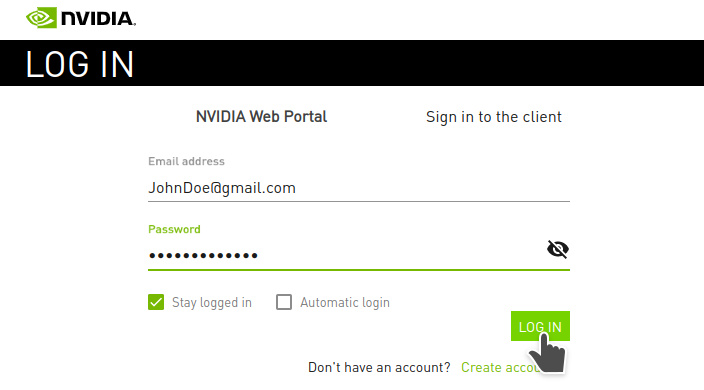 You can also click on Games to browse the catalog here, however this doesn't launch them. See below for how to find and play games.

3. Find And Play Games
Oddly, you must navigate to https://play.geforcenow.com to play games. Enter the desired game in the search bar or choose one from your library by linking your Steam account.

Once you have clicked on the desired game, you will see the launcher as shown below. As this example shows, we needed to sign in to our Steam account to launch Steam games. We had to visit the account settings and link our Steam account since we missed it during account setup.