The Discover package manager is the official KDE GUI to update, browse, install, and remove most software from the system. It is built on top of the apt package system. Please refer to the documentation as needed.
The typical update procedure is illustrated below. Package updates are indicated by a blue dot in the system tray.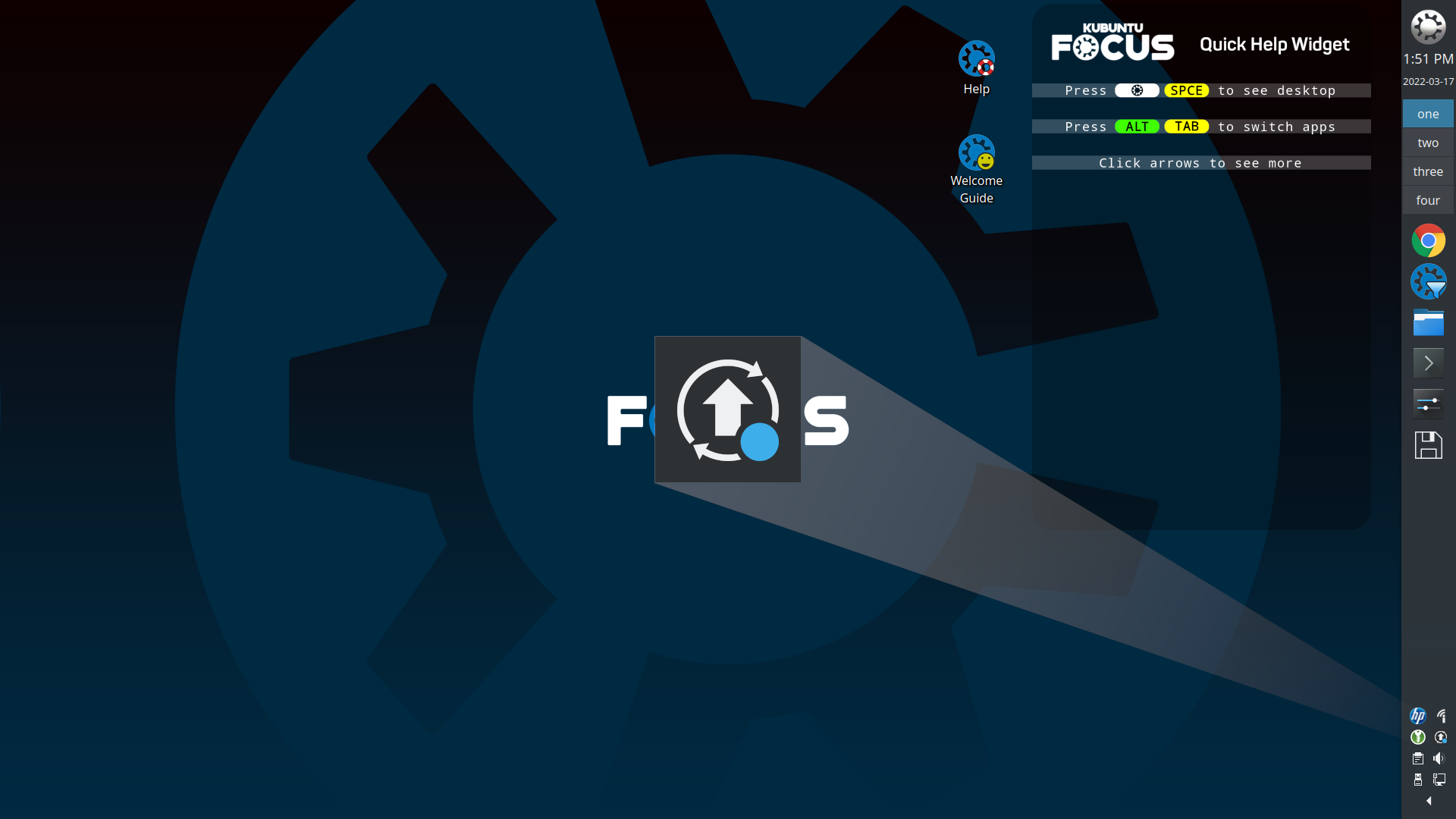 Click on the update indicator to review changes.
After Update is clicked, Discover starts and the update list is refreshed.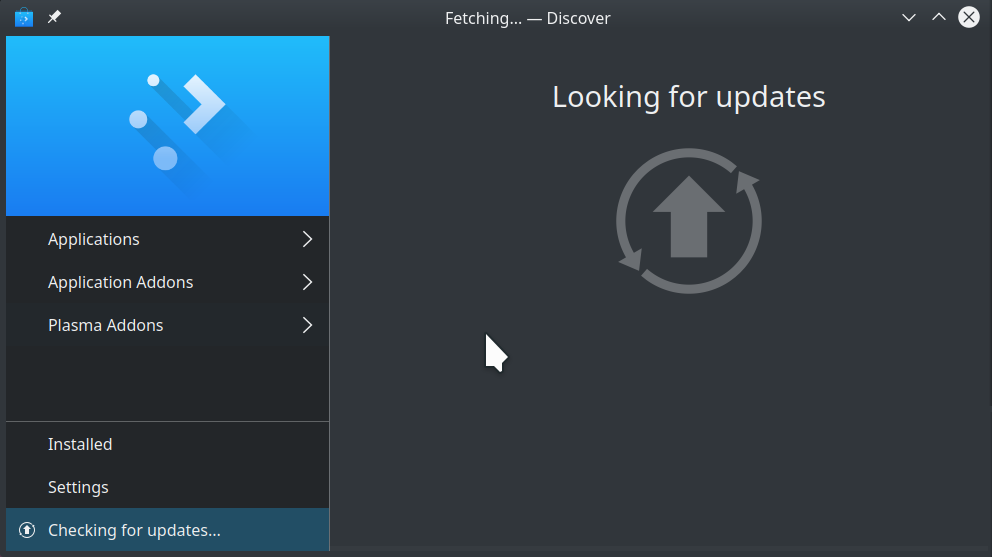 Click on the Update All button to start the process.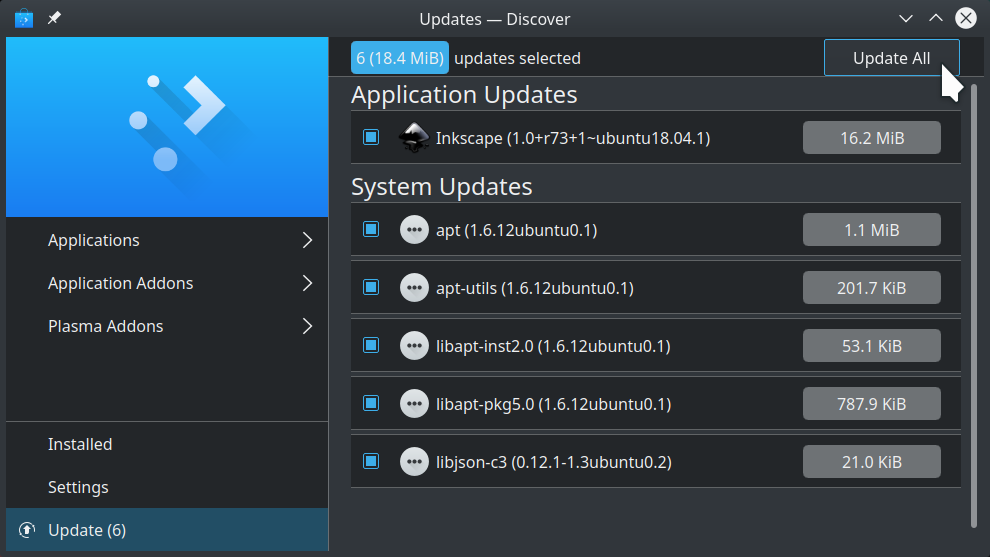 User authorization is required.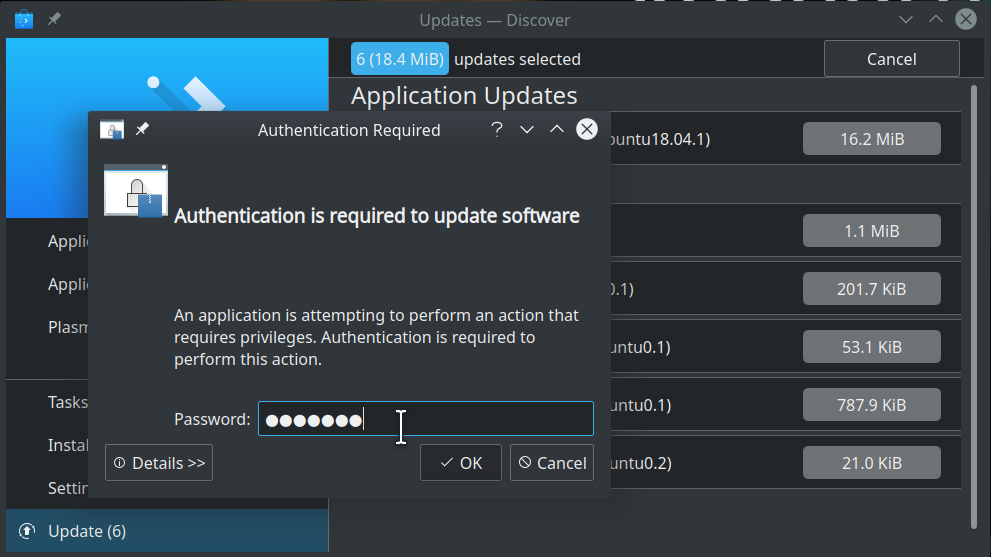 The update takes seconds or minutes depending on the number of packages.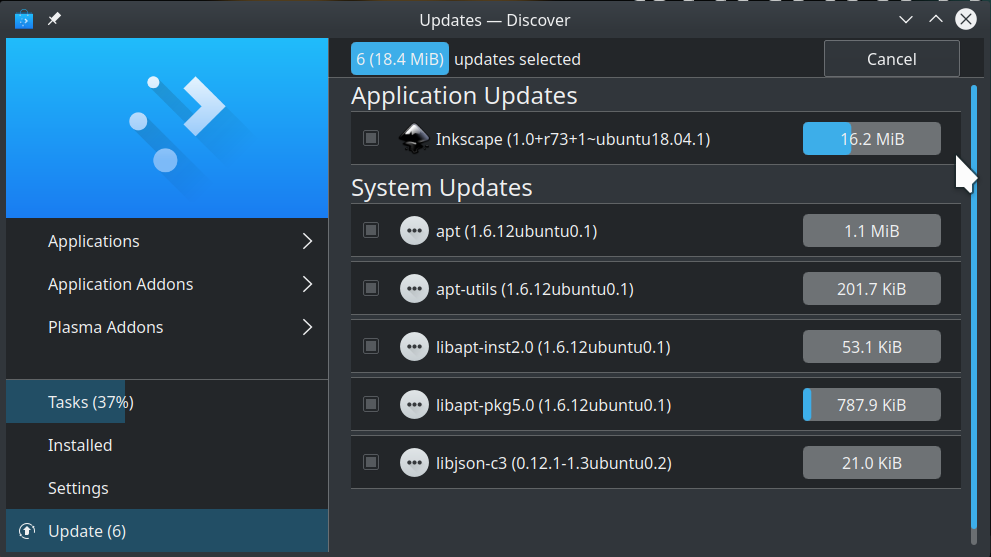 After updates are complete Discover will appear as shown.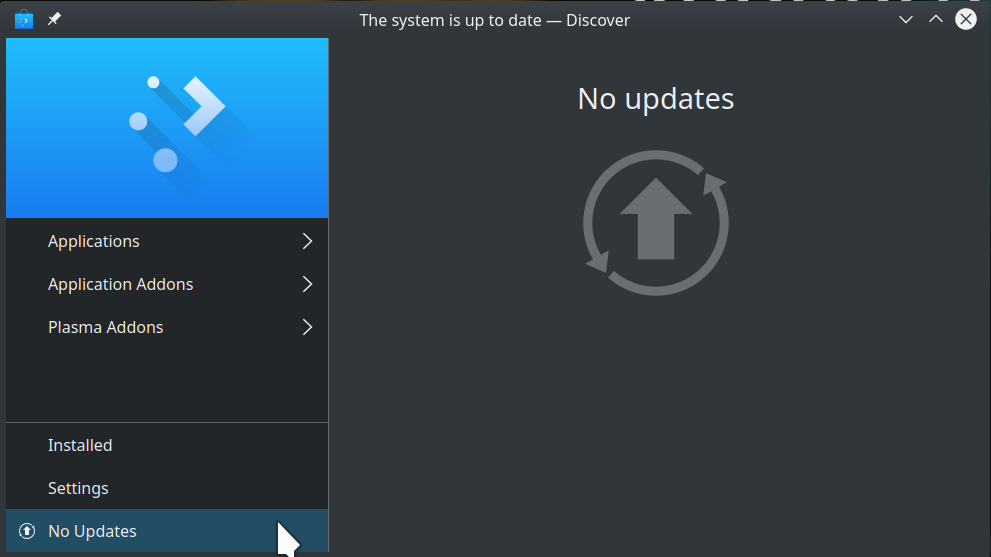 Discover can find, install or remove software.