All Focus systems have the exFAT libraries installed to read most camera cards. Many Focus models have a built-in card reader (XE GEN 1-2, M1, M2 GEN 1-2 and 4-5, NX GEN 1, Ir14 GEN 1); other models will require a USB adapter.
Safely remove the SD card from the camera. This procedure will vary by camera make and model, so please consult the camera user manual for exact instructions. For example, one may need to ensure a writing-to-card LED is off and turn off the camera before removing the card.
Insert the SD card into the card reader. Within a few seconds, an icon in the system tray should show the SD card is available. Either open the SD Card folder from the notification or open the Dolphin file manager and select the SD card directly in the bottom right pane.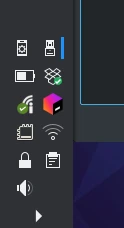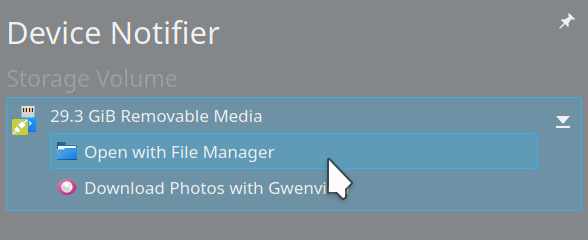 Although it is tempting, do not edit the images directly from the SD Card. This can lead to poor performance and data loss. Instead, copy the files to the fast internal drive.
Split the view in the file manager by clicking the icon in the top center.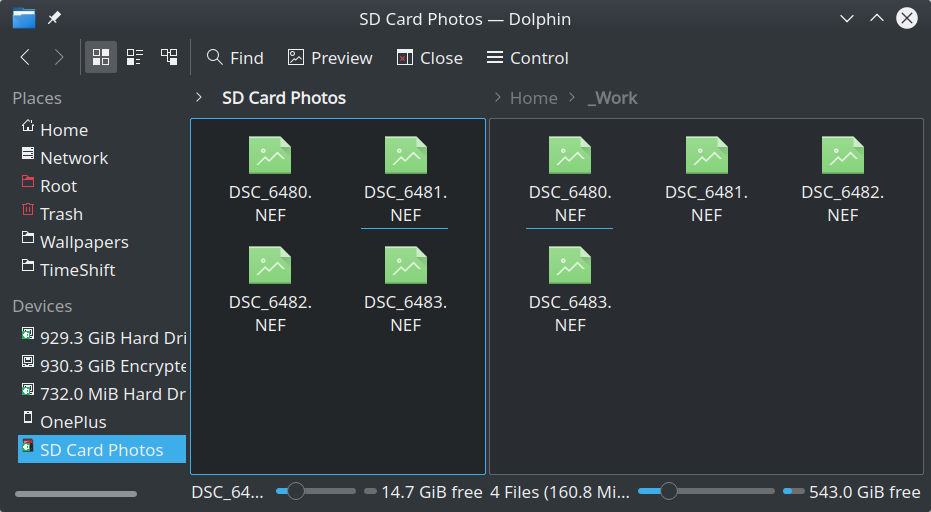 In the right-hand pane, select or create (right-click) a directory where you can copy or move the files. In the screenshot, this is the _Work directory.
Drag images from the SD card (left side) to the local _Work directory. When prompted, select the option to copy. You may delete the files on the SD card later.